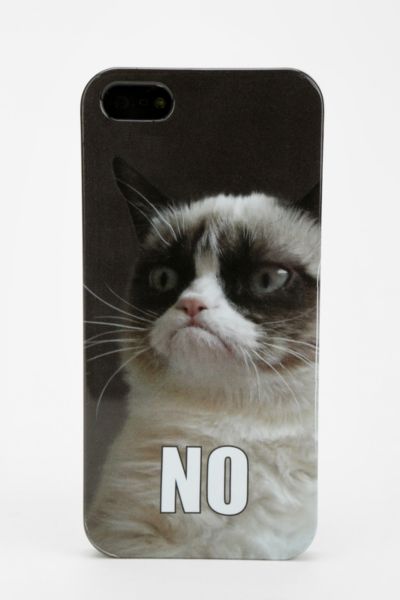 Title: Grumpy Cat iPhone 5/5s Case
Seller: UrbanOutfitters
Date: 2013
Description: Grumpy cat's face is currently very popular so having her face on items will help them to sell. SKU # 2927870 Protective hard-shell case topped with a grumpy feline friend. Allows for easy access to all ports & controls and snaps right into place. Imported SIZE Fits iPhone 5/5s. Price: $25.00.
Source: UrbanOutfitter.com
URL: http://www.urbanoutfitters.com/urban/catalog/productdetail.jsp?id=29278702&color=001&cm_mmc=SEM-_-Google-_-PLA-_-55041995584adwords_labelsA_MEDIA_IPHONE&device=c&network=g&matchtype=&gclid=CJrsrtmTorsCFVBgMgodukgAhQ
Description: Grumpy Cat has expanded into commercial merchandise from many stores, online shops, and other sellers. This shows the demand for the image of Grumpy Cat.